The A&G DIY series – Fathers Day Edition
The A&G DIY series continues this week with a very important and relevant reminder that it's FATHERS DAY next weekend. Oh yes, it's time to get the glitter and glue out because a card making session is in order. But my dear, do not stress as we're here with our favourite DIY tutorials so you can make your loved one a gift from the heart or if your creative side isn't looking that great, well we've included some gift ideas too – hallelujah!
We really are good to you aren't we? Let us take the stress away and make this Fathers day an easy breezy one.
DIY BEARD BALM
Has your dad got some serious facial hair? Well this is the stuff for him. DIY beard balm makes the best gift – homemade, personal, stylish and helps him look dapper – what else could you want from a gift? DIY in PDX has the ultimate guide and recipe, we think you should (MUST!) follow.
2. Photo Coasters he can pop his beer or coffee on
A super easy tutorial from Arrow and Heart with an extra personal touch. There's something incredibly lovely with receiving photographs, scrapbooks and personal items but how can we put a manly twist on something seen as quite feminine? Well, coasters of course. Put your family pictures on them and voila, the perfect accessory for your dads beverage (you know his cheeky beer in the sun or his morning coffee!)
3. Gift Basket
Make your dad the ultimate gift basket with help from the Savvy Saving Couple. The great thing about this tutorial is that it's completely adaptable. All that matters is that you create a hamper that fits your dad to a T. Does he like cooking? well whack some seasoning in there. Is he the family chocolate stealer? Again go out and grab his favourite bar – it's simple as that.
4. Frame It
This is perfect for all the daddies out there with tiny tots or babies – Mummies this is where you'll definitely need to be involved- it might get messy!
Using safe, toxic free paint (which you can purchase from stores such as Wilkos in the arts and crafts section) cover your childs hands or feet and simply press onto paper to create an adorable print. Keep how it is or add writing, pop into a frame and voila you've got a super sweet and super personal gift which will make for a very happy daddy! 
We've used our Kiko frame which keeps the design simple, which we think looks absolutely gorgeous and they're super easy to change – you could even put your childs picture in them OR one of you and your dad, lovely.
5. Drink Printables
Personalise your dads favourite beverages with these amazing FREE printables from Minted. Not sure what to get him? Well this tutorial just made it a whole lot easier – what man doesn't like receiving his favourite food or drinks? 
Not sure about this design? take inspiration from the tutorial by creating you own food or drink labels. Take it one step further and make them extra personal.
6. Personalised Socks
Okay so this isn't a tutorial, however A&G thinks this gift idea is just TOO good and it needed to be shared. Honestly, how adorable are these personalised cheeky monkey socks from Alphs? These are definitely one for the new daddies out there and for only £14 you can't go wrong!
7. Vouchers
Why not make your own vouchers? There's tonnes of inspiration on Pinterest to help you with what to put on them but to kick start it off we've found a seriously cool printable which will help you on your way- this is definitely a fun and crafty one the whole family can do! 
8. VINYL
 We've got an amazing gift for all music loving dads out there. Our vinyl frames now come as a bundle for only £105 (saving you a massive £35!). We love how cool these are – if we do say so ourselves.
9.BBQ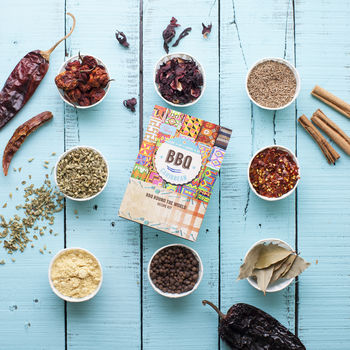 It's coming up to summer (despite recent weather saying otherwise!) So what better gift to get your chef dad than this BBQ magazine subscription. THREE issues sent to your door with all the spices he needs to whip up a tasty bit of chicken on the barby all for £20.
No creative skills needed for this one aye!
10. More Spices Perhaps?
This tutorial from The Cookies Rookie comes perfectly after the BBQ magazine gift idea. It would seem like I have food on the brain (Friday afternoons are hard aren't they?!)  Again, perfect for all those dads out there who think they're the next Ramsay!
 We hoped this helped, let us know if you attempted (successfully or not!) any of the tutorials and keep your eyes peeled for the next D.I.Y series blog post.
Lots of Love
A&G xox